Multi-touch attribution for multi-techstack businesses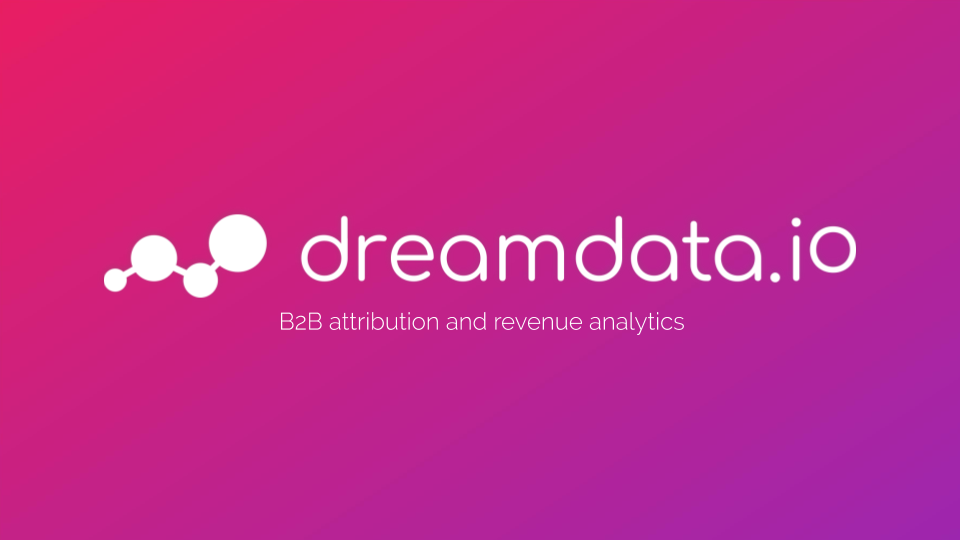 Do you invest your marketing and sales resources where they have maximum impact?
Deciding how to invest in customer acquisition is increasingly driven by data and algorithms. Successful product, sales and marketing teams rely heavily on tracking, integrating data sources and using AI to make predictions and decisions. Dreamdata.io enables algorithmic decision making in marketing, product and sales. With dreamdata.io you know the true ROI of your paid marketing activities and you can discover the true value of your content marketing strategy.
Solving the complexity of the B2B buyer journey
The B2B customer journey has many touch points across sales, product and marketing coming from different people from the customer organization. Dreamdata.io is dedicated to solving value attribution and at the same time embracing this complexity to provide real insights on attribution.
make revenue driven decisions with multitouch attribution
Dreamdata.io integrates tracking data, enrichment data and CRM data and apply machine learning. This helps us deliver actionable insights that can guide you to invest more in those channels and touch points that drive business with a high LTV/CAC ratio.
Focus on your best lead channels
With dreamdata.io you can accurately attribute revenue back to your main lead channels. You can cut down on those channels that don't work and optimise the ones that do.
Optimize ROI of your paid lead channels
Drill down to see effectiveness of individual campaigns. See how much individual campaigns contribute and find those campaigns that offer the best ROI. ROI is calculated using multitouch attribution and actual ad spend for campaigns pulled from ad sources.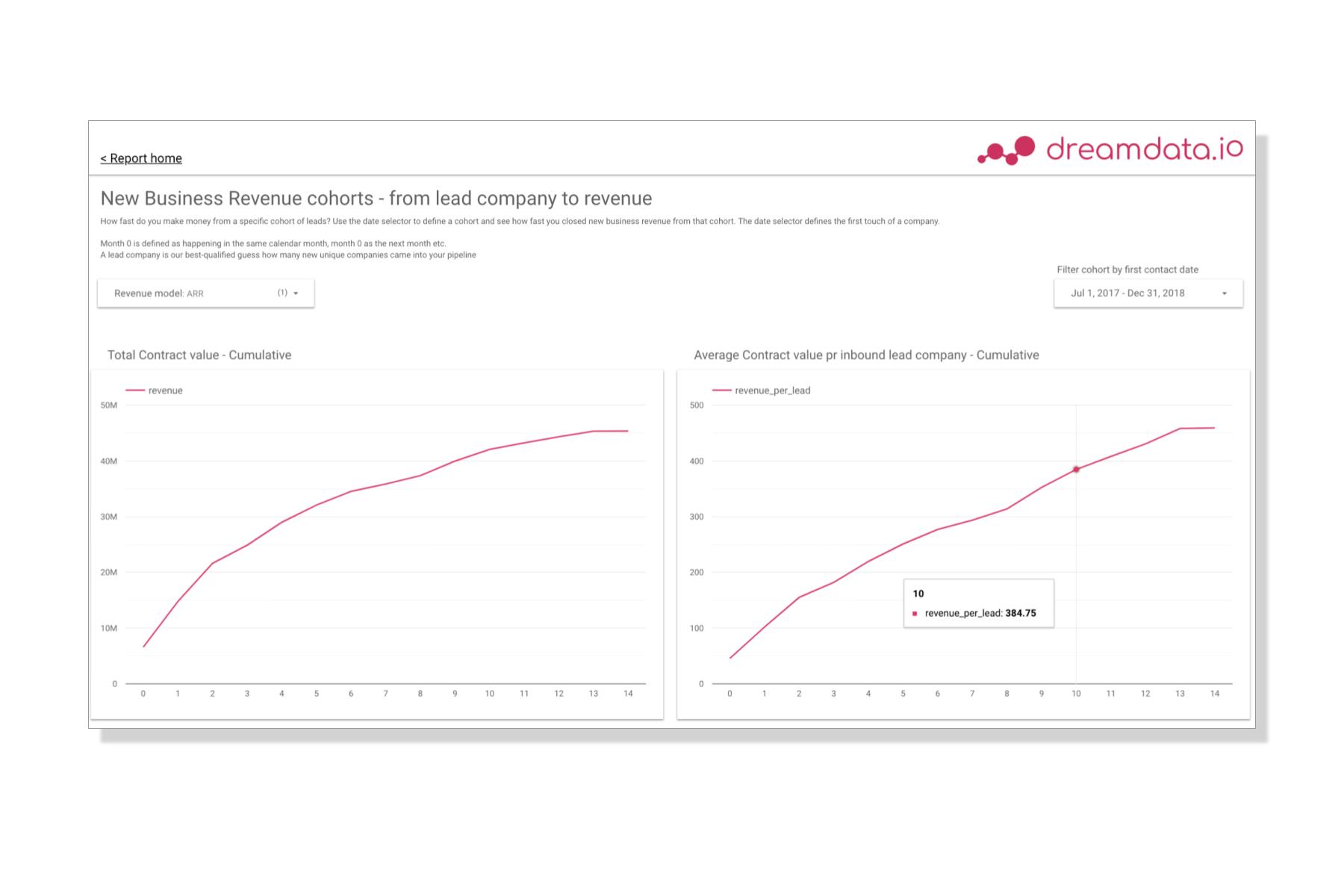 Monthly cohorts show how new demand converts to new business
Inspect individual channels and campaigns to see how new demand generated by your campaigns turn into revenue. Enables precise planning of impact of demand generation and lets you work on increasing your funnel velocity.
Monitor and improve your funnel velocity
Dreamdata enables you to analyze funnel velocity from active demand all the way through to closed deal.
Assign precise revenue value to your content marketing efforts
Dreamdata lets you understand how content contributes as a lead channel and also how content drives conversions and revenue.
What our customers think about us
You are in good company
Integrations
Dreamdata works with tools you already use in your marketing, sales and product organisation.
Dreamdata.io for different needs